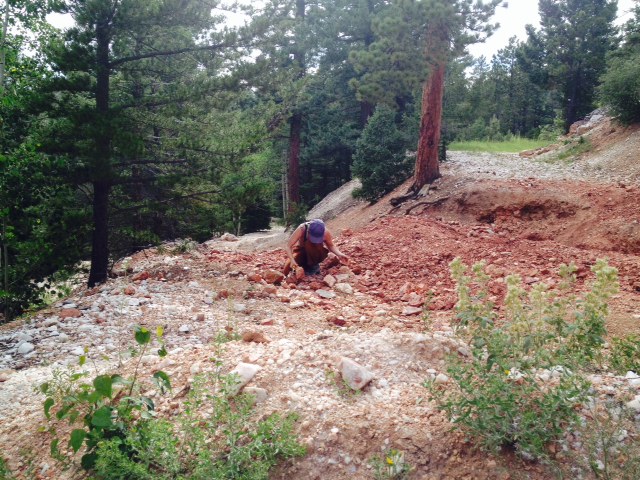 About Early Futures Research
Early Futures is the earth arts research studio of Heidi Gustafson. In collaboration with artists, scientists and researchers worldwide, she works at the intersection of nature, matter, imagination and evolution. Current projects focus on ochre and iron-based pigment, and earth archival activism.
About Heidi Gustafson
Heidi Gustafson is an interdisciplinary artist, researcher and ore whisperer raised in the Pacific Northwest. Her practice focuses on ochre (iron) minerals, which occur inside human bodies and brains, and abundantly around, and within, our planet earth. She collaborates and trains with numerous wisdom hermits, artists and scientists around the country, and has been a contemplative artist for over 15 years.
She formally studied at the Maryland Institute College of Art (BFA '05), University of Baltimore and California Institute of Integral Studies (MA '14). 
Read about Heidi in Okan Art's recent article, Heidi Gustafson — Ore Whisperer.
Past Early Futures Projects
Founded in 2009, Early Futures originally worked in tenuous, alchemical places of the developing human mind. We documented a lot of weird stuff kids said and drew and did. We connected future studies thinking to early childhood education. Outcomes from one of our core projects, the Children's Think Tank, lead us to follow new research in contemplating the affects of imaginal practice and exercise.