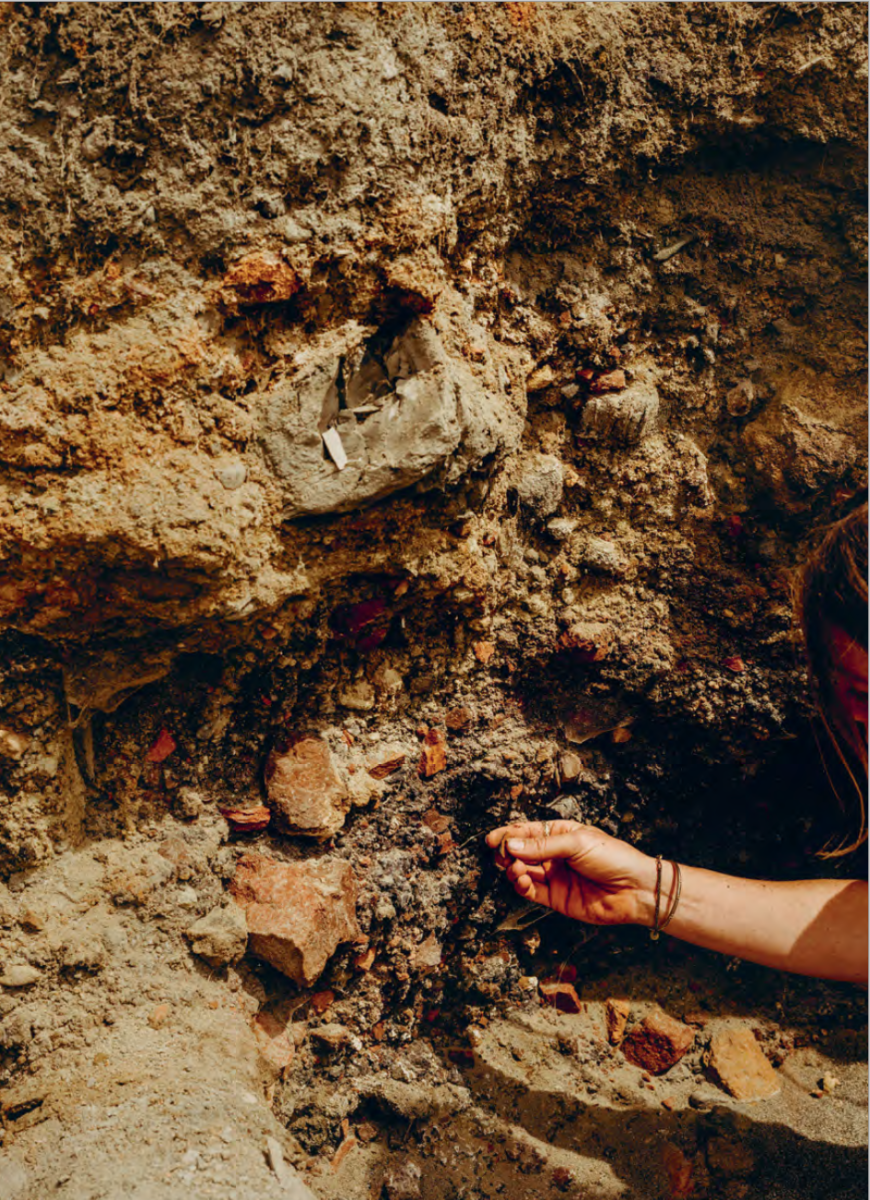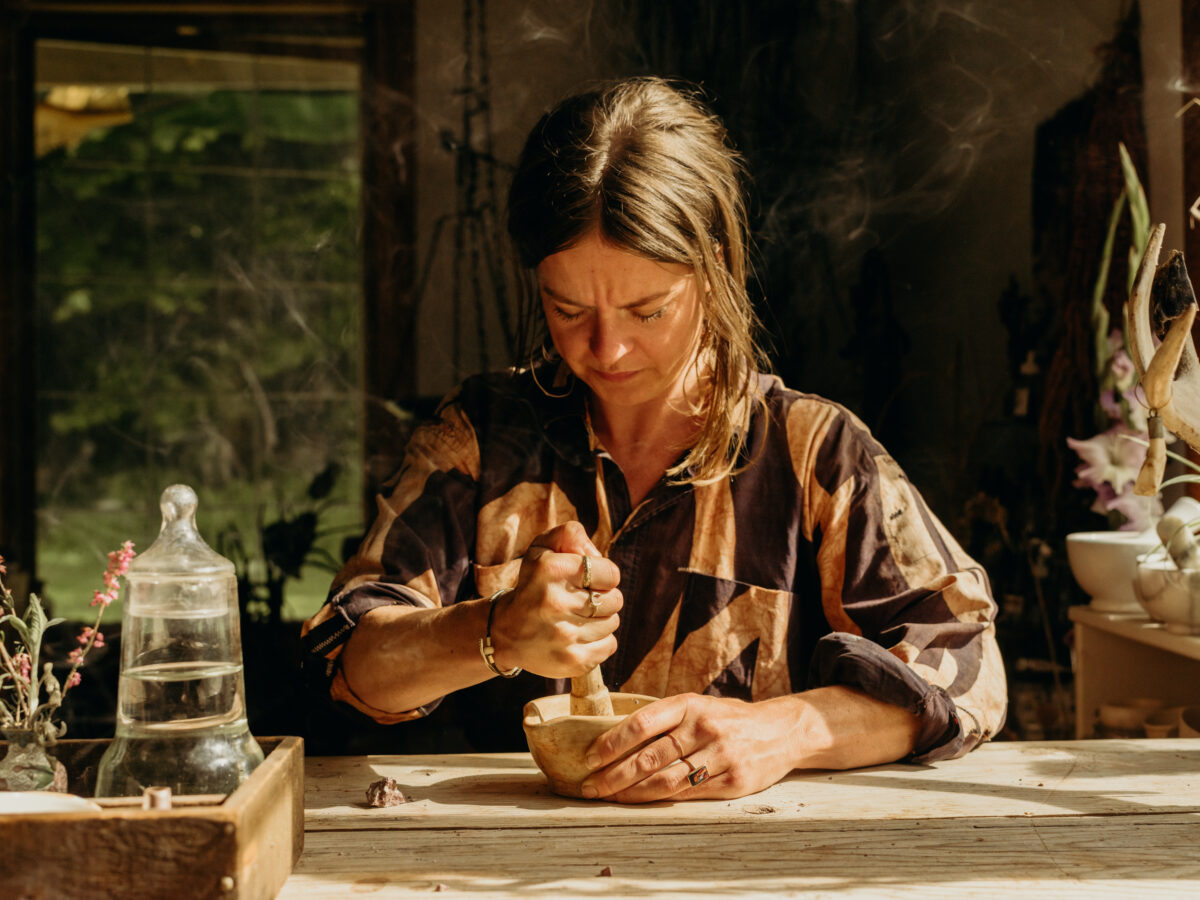 Aren't our years just mineral dreams?
— Edmond Vandercammen, La porte sans mémoire
Early Futures is the research site of artist Heidi Gustafson (and collaborators). Current projects focus on ochre, iron oxides, earth pigments and subtle Earth activism. Heidi's cabin in the rural North Cascades shelters the Ochre Sanctuary project, a transforming body and future earthwork made with ochres and earth pigments gathered by humans worldwide.
About Heidi Gustafson
Heidi Gustafson is an artist and ochre specialist based in the rainy, volcanic North Cascades of rural northern Washington. Her highly collaborative and intuitive projects include an ochre sanctuary with over 600 earth pigments from around Earth. Called the "woman archiving the world's ochers" by the New York Times, and the "ochre whisperer" in American Craft, her work has been featured in several books and publications including The Dark Mountain Project, Colossal, True Colors: World Masters of Natural Dyes and Pigment and many others. She's the author of Book of Earth: A Guide to Ochre, Pigment, and Raw Color.
Graduate of the Maryland Institute College of Art's event-based sculpture department, studied forensic science at the University of Baltimore and holds an MA in Philosophy and Religion from the California Institute of Integral Studies. Find her on instagram @heidilynnheidilynn.
Select Press + TALKS
Studio Visit: Heidi Gustafson, Kinfolk (Scandinavian Special, Issue #49)
Feeding the Unseen: Curators' Talk, Philosophical Research Society
Interview with Heidi Gustafson, Colossal
Dust to Dust: A Geology of Color, The Side View
Ochre's Sanctuary: Undoing the Iron Age, Pigments Revealed International Symposium
Voices of Ochre, The Dark Mountain Project
The Ochre Whisperer, American Craft
The Woman Archiving the World's Ochres, T: New York Times Style Magazine
A Multicolored Library of the World's Ochres by Heidi Gustafson, Colossal
Rare Earth, The Lissome No. 3
Die Ockerjägerin, Art Das Kunstmagazin
Interview, My Modern Met
Interview, The Alipore Post
True Colors: World Masters of Natural Dye and Pigment by Keith Recker
Dialogue with Heidi Gustafson in The Soil Keepers by Nance Khlem
斑斓地心 Splendid Geocentric, China Life Magazine
She wh0-whispers-to-the-ochres, In Bed with Mona Lisa
See Resources page to read more about ochre and earth pigments.
Artwork & ILLUSTRATIONS featureD IN
Voices of Ochre, with Catalina Christensen in The Dark Mountain Project vol. 22, "Ark."
Make Ink by Jason Logan
See All This Magazine, Issue #24 with Kassia St. Clair
Extraction: Art on the Edge of the Abyss: Catalogue edited by Samuel Pelts
"Phosphorus Recovery – A Voyage From Sewage Sludge To Johannes Vermeer" in Science Trends
Jungalow: Decorate Wild by Justina Blakeney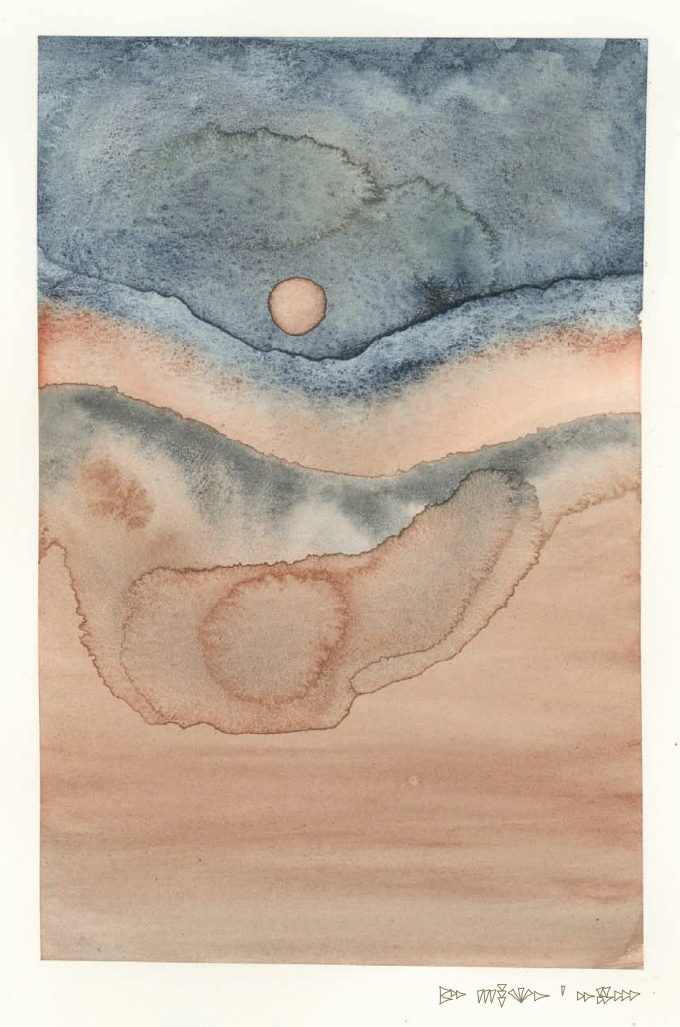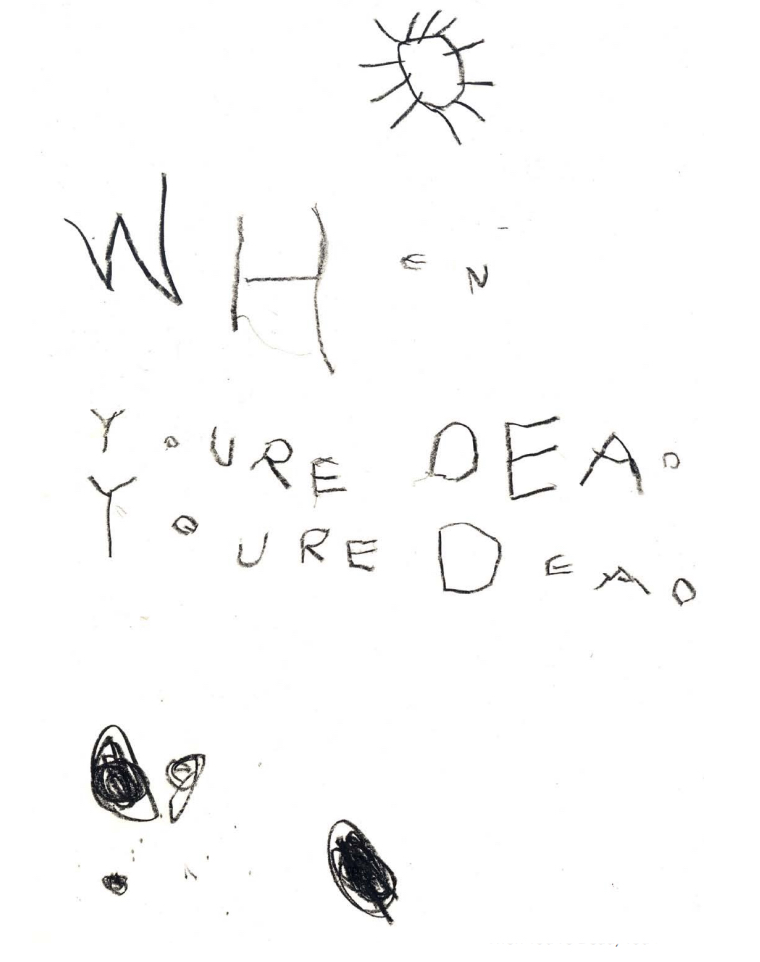 SELECT PAST PROJECTS
ARTISTS BOOKS (CA. 2010-2018)
Carriondove. Digital version (pdf). Goddess Anat's ritual ochre offering formula, a translation from Ugaritic cuneiform mythology. Hand-painted illustrations in powdered iron earth pigments. Artist edition of 1. Presented for Conjuring Deities, a talk with Dr. Steven Goodman at Pacifica Graduate University.
Almanac of Divination. View online version. 260 iron-ink drawings of historical and modern divination methods. Limited handbound artists edition of 1.
Seventy-One: Works on Paper. Curated folio of drawings by Dr. Steven Goodman. Artist edition of 1.
Augury Junction. Digital version (pdf). A book of omen photographs of carcasses. Limited print edition of 50.
Do Not Expect Me This Evening for the Night Will Be Black and White. A book of typewritten dream fragments and homage to Michel Leiris and Gérard de Nerval. Handbound artist edition of 1, for the International Association for the Study of Dreams.
Psychic Migrations. Painted meditation exercises based on James Hillman's work. Limited handbound edition of 25.
What We Know About Being Here. Digital version (pdf). An existential book of poetry illustrated and written by preschool children. Limited edition of 60, in collaboration with Ms. Winnie Thomas and Bolton Hill Nursery School.
EVENT-BASED WORK (CA. PRE-2017)
Anne's White Glove. Acted in Alice Notley's play performed for Alice Notley in Oakland, CA. Directed by Alana Siegel starring Kevin Killian, David Brazil, Jane Gregory, Elaine Kahn, Crystal Sasaki, Alex Cruse, Steve Dickison and others. Produced the program and accompanying limited edition book of dreams by the actors. Read the program (pdf). Read the dream book written by the actors (pdf).
Mixtum: a symbolic, letterpressed contemplative mandala tool to encourage creative synthesis, a collaboration with artist and award-winning illustrator, Yutaka Houlette. Limited edition of 100.
Sometimes Dining: a multi-year underground domestic dinner series in Baltimore, with Benjamin Turner, Matthew Papich, Phil Kerrigan, Devon Deimler, Joyce Kim, Matthew Porterfield, Ashley N. Compton, Lauren Friedman, Sofia Rodriguez and others. Watch a video collage by Andrew Shenker.
Children's Think Tank: an esoteric, experimental arts-research group with children age 4-10 at the Maryland Institute College of Art. Read our catalogue. Watch a short video clip on astral projection by one of the child artists.
Junior Varsity Dangerous Sports Club. A series of performances and happenings, based in Baltimore, and inspired by the Dangerous Sports Club. Documented in Limited Edition zine, see SAIC Artists' Books Collection for details.