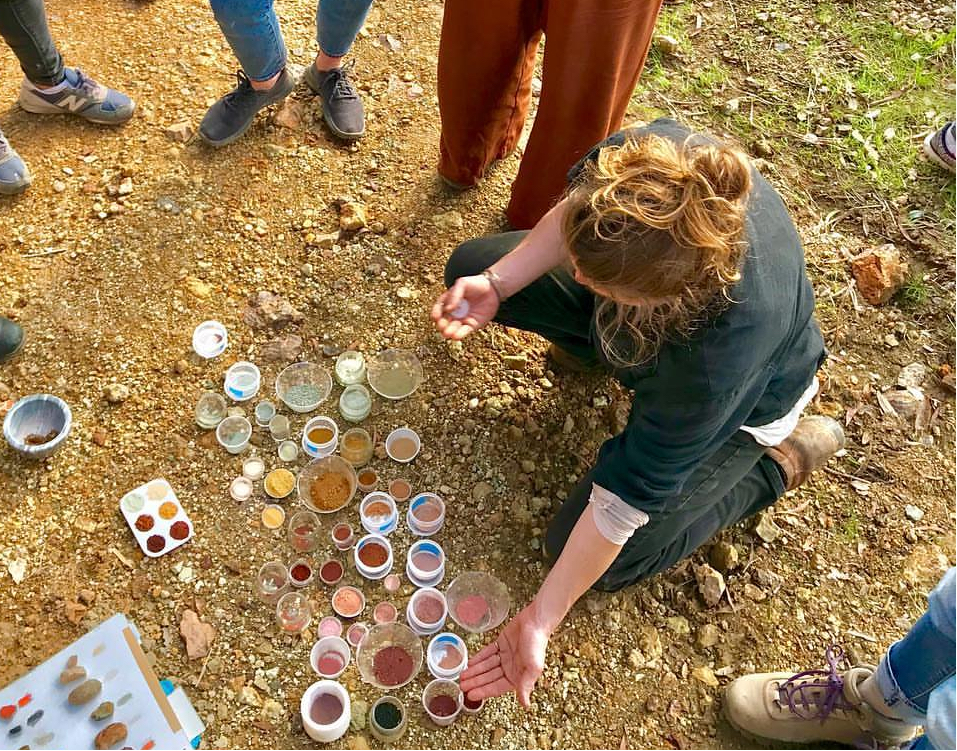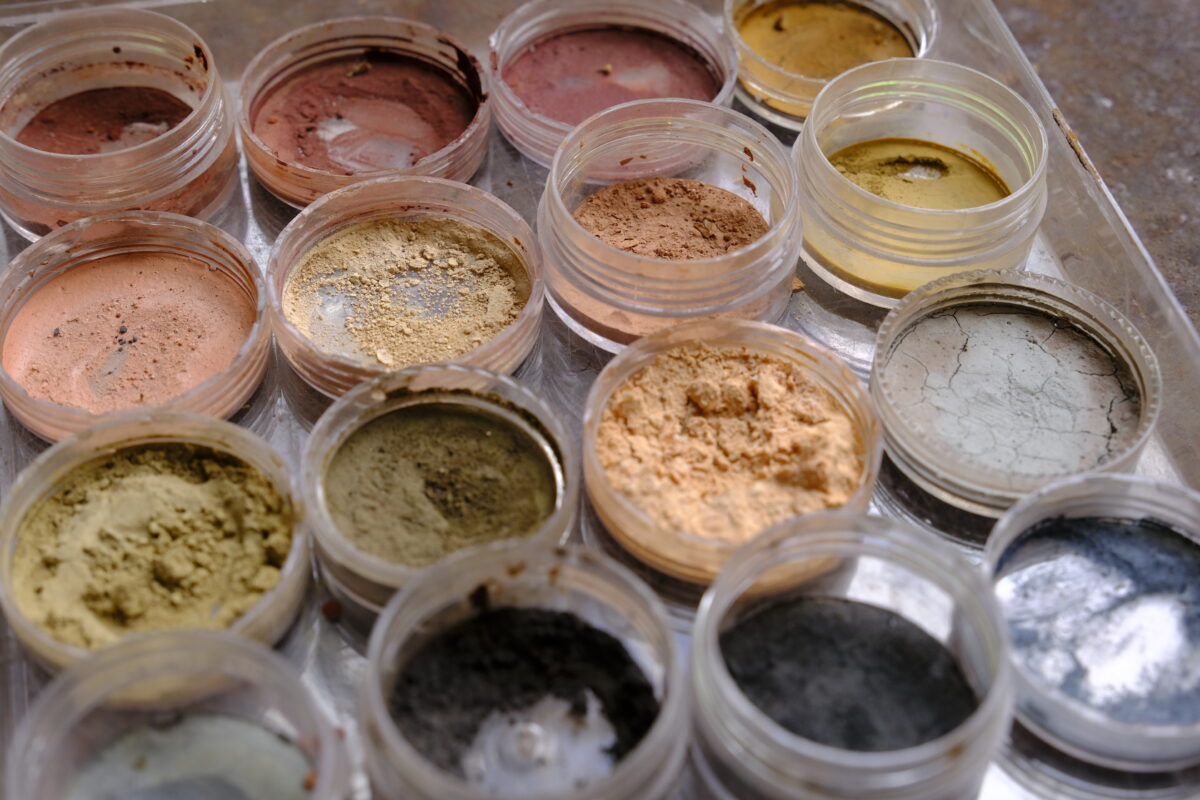 Our relationship with land cannot heal until we hear its stories.
— Robin Wall Kimmerer, Braiding Sweetgrass
BOOK TALKS + EVENTS
Upcoming talks and events for Book of Earth, are listed on the Book Events page.
Workshops & Classes
No upcoming public workshops.
Please check back.
Previous workshops include: Earth Pigment Masterclass, Making Pigment, Working with Earth Pigments, Earth Pigment Foraging, Geologic Color, Coastal Pigment Foraging, Land Pigments Intensive, Ochre Practice, Integrating Natural Pigments, Material Color and the Built Environment, Making Earth Paints (with Children)
Private individual or small land-based group workshops and independent mentorships on limited-basis, by request only at this time. Priority given to people who aim to protect ochre places and engage sites of mineral extraction, or anyone seeking to do critical work with local geologic color.
Talks & CONVErSATIONS
Ochre's Sanctuary: Undoing the Iron Age ⤳ recorded talk at the Pigments Revealed Symposium.
Ochre Across Deep Time ⤳ recorded panel conversation between fellow ochre researchers Elizabeth Velliky, Magnus Haaland, Tammy Hodgkiss, Larissa Mendoza Staffron, Ann Gollifer and Heidi Gustafson.
Conjuring Deities: Archetypal Presence in Ugaritic and Tibetan Visionary Texts ⤳ collaborative dialogue with Dr. Steven D. Goodman, for Joseph Campell Foundation Mythological Roundtable (for Opus Archives) at Pacifica Graduate Institute.
Ochre Sanctuary Visit ⤳ zoom chat for Botanical Colors Feedback Friday.
May the Rocks be Our Masters ⤳ Knitted Heart podcast ep. 10
Ochre Pigments ⤳ with LaChaun Moore for Weave podcast ep. 91.
*select public talks and dialogues, full CV by request