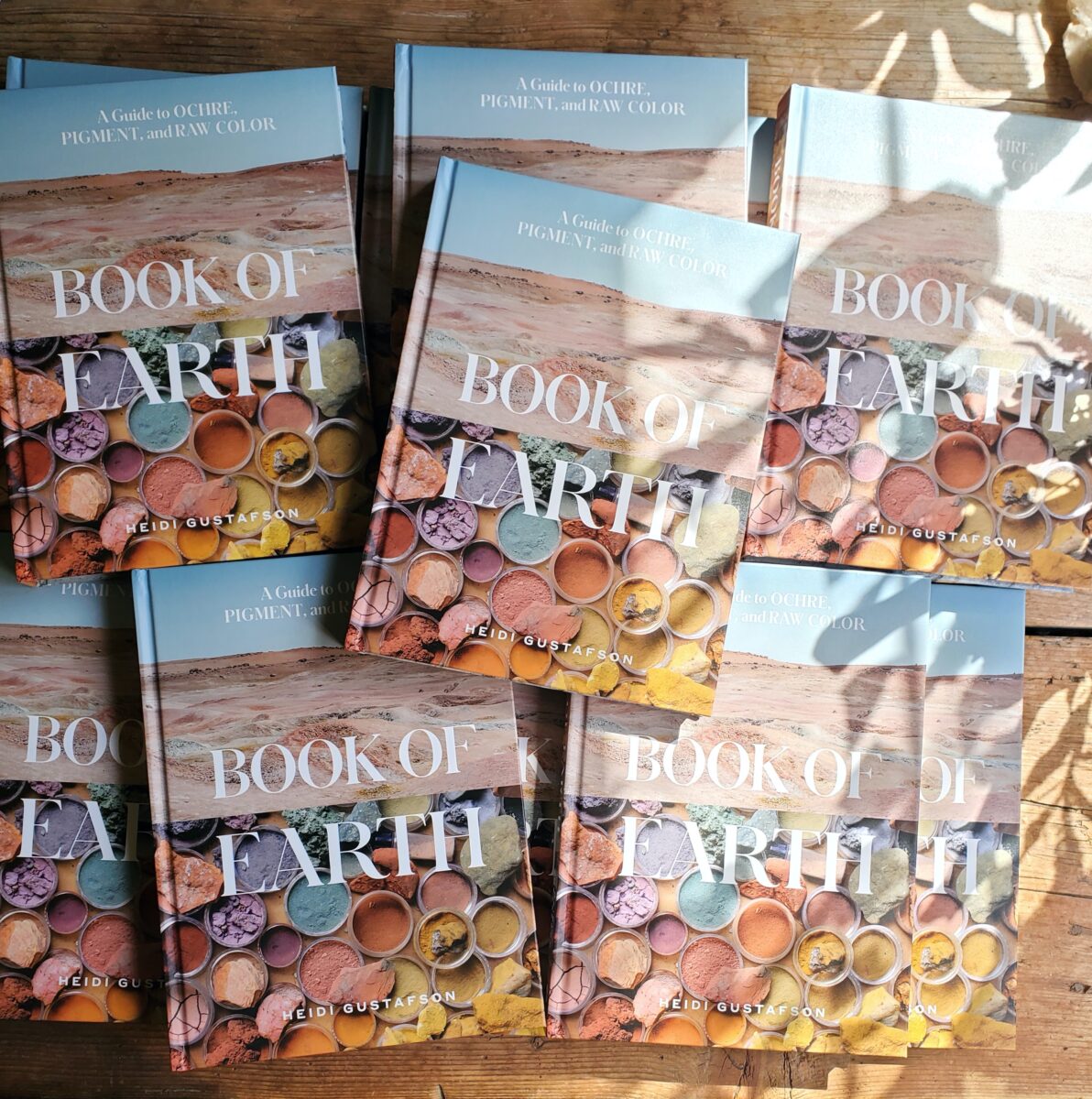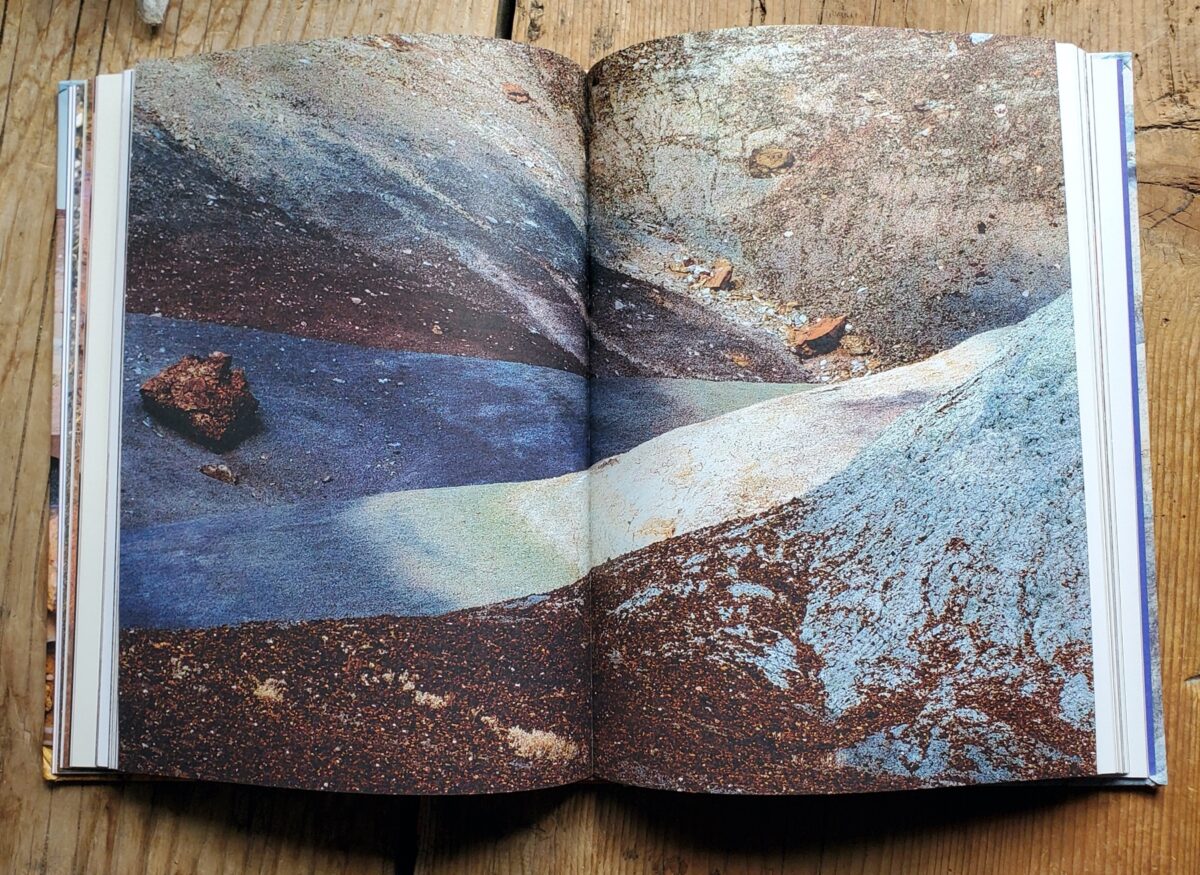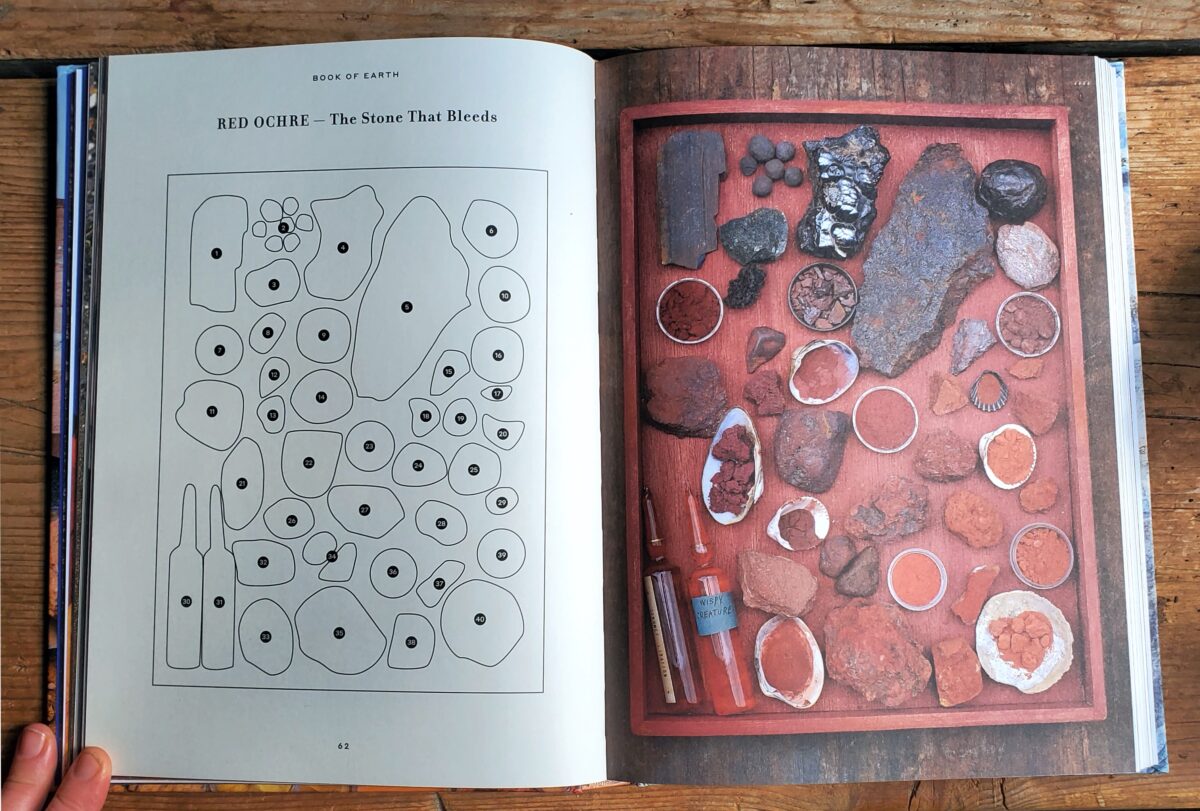 Book of Earth ☽ Events
May 16th, 2023 – Publication day!!!!
May 18th – Seattle
May 20th – Pigments Revealed International (online)
May 26th – Bay Area + virtual/world
June 3rd – July 30th – Los Angeles

SEATTLE 🜞 LOCAL RELEASE
May 18th — 7pm — Third Place Books, Lake Forest Park, WA
Heidi Gustafson in conversation with Melonie Ancheta, Founder and Director of Pigments Revealed International. Ochre rocks and pigments featured in the book will be on view. Followed by Q&A and book signing.
BAY AREA 🜃 LAUNCH CELEBRATION !!
May 26th — 3:30pm — Chapel of the Chimes Columbarium, Oakland, CA
Event will be recorded and available for 30 days to those with virtual tickets.
You're invited to a launch/release celebration of Book of Earth: A Guide to Ochre, Pigment and Raw Color, inside the magnificent Chapel of the Chimes Columbarium in Huchiun territory (Oakland, CA).
The columbarium (also called a nesting place for birds or spirits) is a beautiful venue which houses thousands of human ashes inside book-shaped urns (!!). Come listen and experience this serene and unusual sanctuary, and learn more about the creative power of raw soil, earth, pigment and dust.
OPENING
Deja Gould, core member of the Indigenous-led Sogorea Te' Land Trust, and Chochenyo language carrier of the Confederated Villages of Lisjan Nation, will open the event by offering a land acknowledgement and remarks on the City of Oakland's recent land return of Rinihmu Pulte'irekne "Above the Red Ochres."
READING + PERFORMANCE
Heidi Gustafson will follow with "In Conversation with Rock" a reading and performance of selections from Book of Earth. There will be time for Q&A and contemplative period to walk and experience the columbarium grounds.
100% of donation ticket proceeds will go to Sogorea Te' Land Trust, an urban Indigenous women-led land trust that facilitates the return of Indigenous land to Indigenous people.
Support by Pallas Gallery and Case for Making.
LOS ANGELES 🜝 FEEDING THE UNSEEN, ART EXHIBITION
June 3rd – July 30th — Philosophical Research Society, Los Angeles, CA
FEEDING THE UNSEEN: REMEDIATIONS OF EARTH
Group Art Exhibition + Opening Reception
Spiritually-charged rocks, soil, metal, and pigment. Intimate acts of alchemy. Renewed cultural practices. Remediations of earth with earth. Elemental magic. The artists of Feeding the Unseen critically engage the metamorphic gravity of living on a mortal planet.
Viewers are invited to witness and absorb artworks that transmute and transform lost, traumatized, or toxic matters: a hermetically sealed weapon slowly dissolving into black ink by alchemists Thomas Little and Dylan Kehde Roelofs; a film of Māori artist Sarah Hudson as she becomes "rocks in all forms"; a sacred drawing in blood by Samurai-descendent Yuri Shimojo in collaboration with ink-maker Jason Logan; a heart-centered sculpture made with ritual white dirt by East African artist Valerie Piraino, honorific rip-rap from nuclear containment sites by geochemist Dr. Morgan Williams; an empowering Buddhist treasure vase from His Holiness Dudjom Rinpoche's lineage by Treasure of Abundance, and several other potent and auspicious offerings.

Works by: Sarah Hudson, Valerie Piraino, Camas Logue, Yuri Shimojo with Jason Logan, Marílu Ríos Guerrero, Maru Garcia, Onya McLausand, Charles Simonds and Rudy Burkhardt, Morgan Williams, Treasure of Abundance, Alana Seigel, Thomas Little and Dylan Kehde Roeloefs, Kelley O'Leary, Charles Deimler, Tilke Elkins and Wild Pigment Project, Corwin Fergus and Heidi Gustafson.
Curated by: Heidi Gustafson and Devon Deimler
Curators' dialogue with artist Heidi Gustafson and PRS Scholar-in-Residence Devon Deimler: Watch now on PRS Youtube!
Artists' Panel (virtual) July 15th 12pm-2pm PT. RSVP here.
Support by The Art of Soil
*Bookshop.org supports local independent bookstores and gives a little back to author/affiliates (we're one) when you buy via our link, win-win!