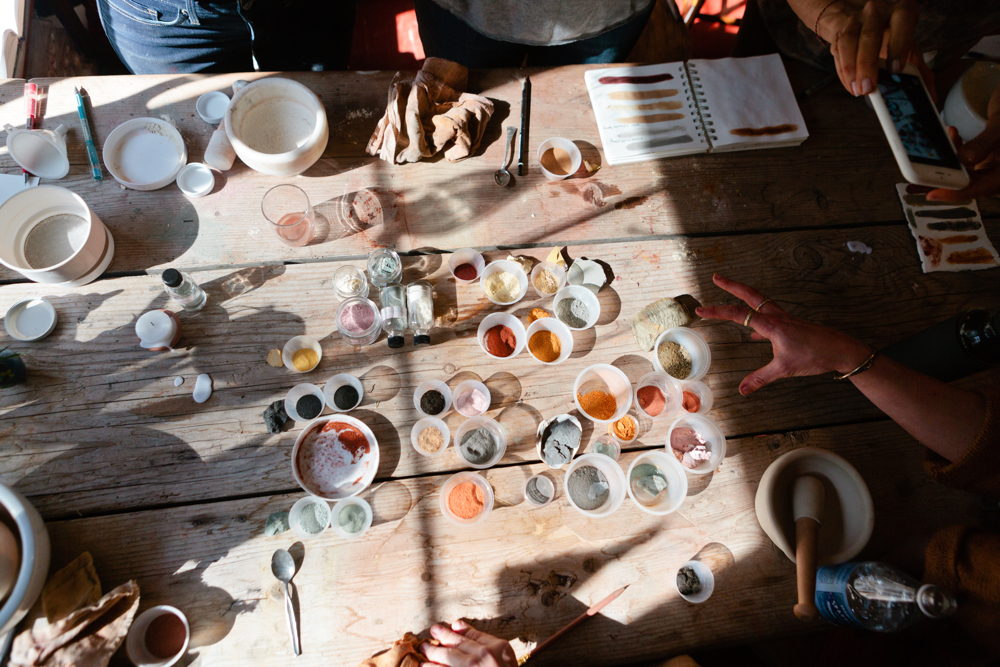 Upcoming Offerings
Join Newsletter or follow @heidilynnheidilynn to find out about openings.
Spring 2020
Revealing Earth Pigments: A Masterclass with Heidi Gustafson
April 25-26th or June 27-28th
Learn more & Register
Private Workshops
Heidi teaches a select number of private workshops, ore gathering or intuitive personal sessions, for individual or group work, each season in the US and abroad. Email workshop ideas/visions to Heidi — heidi@earlyfutures.com.
Select Past Workshops
Gathering Ochre
Working with Earth Pigments
Earth Pigment Foraging
Coastal Pigment Foraging
Land Pigments Intensive
Sacred Ochre Practice
Integrating Natural Pigments
Material Color and the Built Environment
Making Earth Paints (with Children)