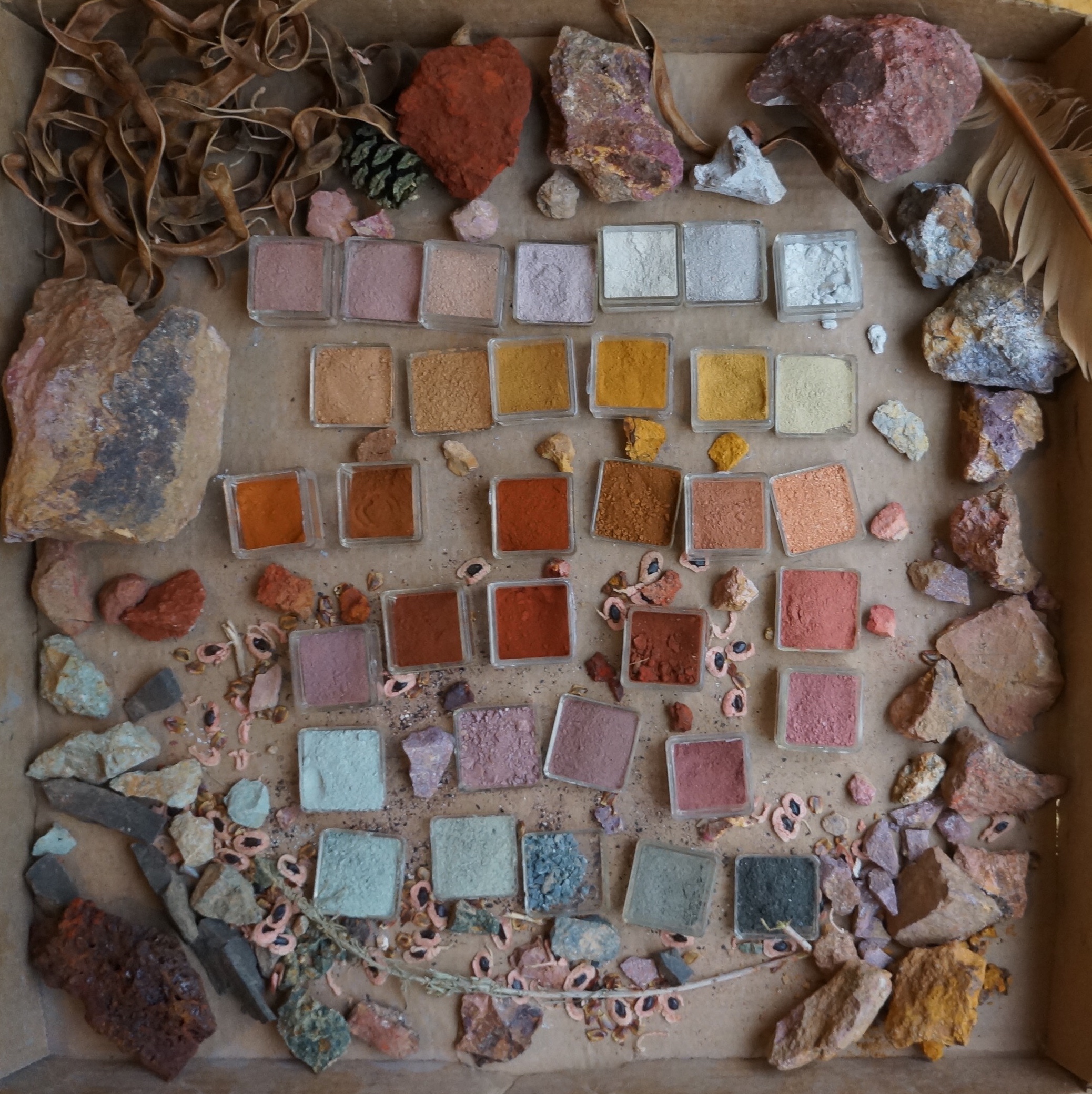 Send mineral notes, questions, visions, dreams and rock-shatterings to:
Heidi Gustafson at heidi@earlyfutures.com
For Ochre Archive:
email > heidi@earlyfutures.com
DM via IG @heidilynnheidilynn.
To purchase or talk Pigments:
email > heidi@earlyfutures.com
browse limited, seasonal offerings in the shop
or use our shop contact form
To Support our projects:
visit our Support page
or Donate with Paypal
To join or request a Workshop:
email Heidi or visit our Workshops page for upcoming classes.
Studio located north of Bellingham, Washington, USA.