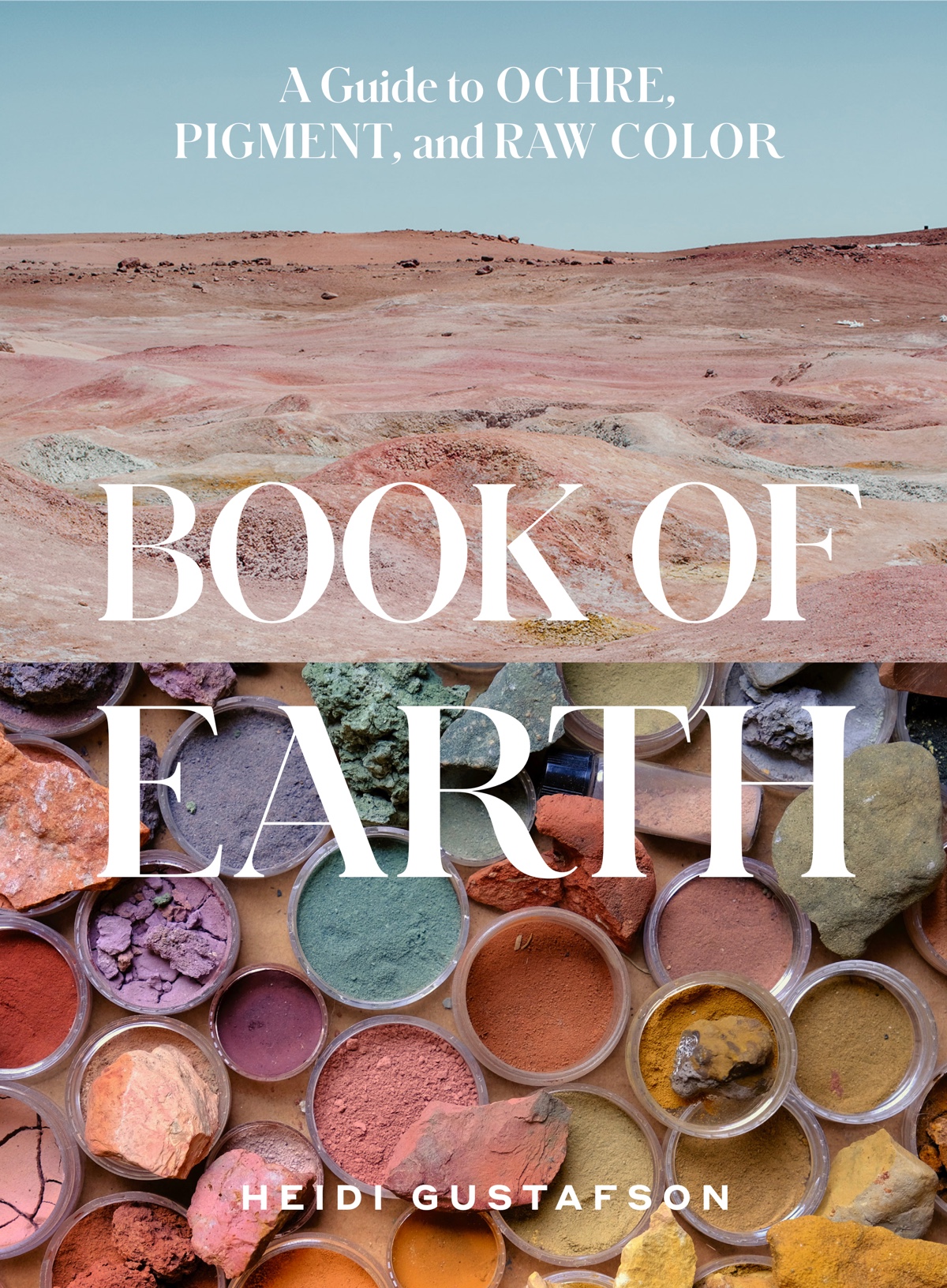 BOOK OF EARTH : A Guide to Ochre, Pigment, and Raw Color
Preorder now!!! Available Spring '23.
via Bookshop.org*, Abrams (Publisher), Book Depository (worldwide shipping!) and many others. Or ask your local independent bookstore (like Third Place Books or Village Books in the Northwest), art/magic supply store or library to order for you.
PUBLISHER'S DESCRIPTION
Art meets science in this guide to creating color with earth's extraordinary pigments and exploring their fascinating uses today and throughout history.
Part anthropological study, part art book, and part how-to, Book of Earth immerses you in the world of ochre, a naturally occurring mineral used to make pigment. Each chapter delves into author Heidi Gustafson's rare pigment archive and provides a thorough exploration of natural color, while challenging our notions of the inanimate world. The book includes practical advice and techniques for creating your own pigments and applying these skills in everyday life.
Called the "ochre whisperer" by American Craft, and noted as the "woman archiving the world's ochre," in the New York Times, her personal collection of more than 600 pigments from around the planet is a unique treasure, and her passion and field experience will captivate you from the first page to the last.
CATEGORIES
Art, Color Theory, Nature, Craft and How-to
*Bookshop.org supports local independent bookstores and gives a little tip$ to author/affiliates (we're one) when you buy via our link, win-win!