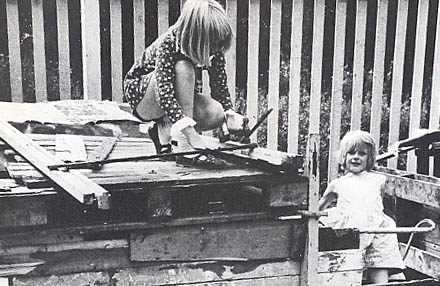 photo credit: Workyards By Nancy Rudolph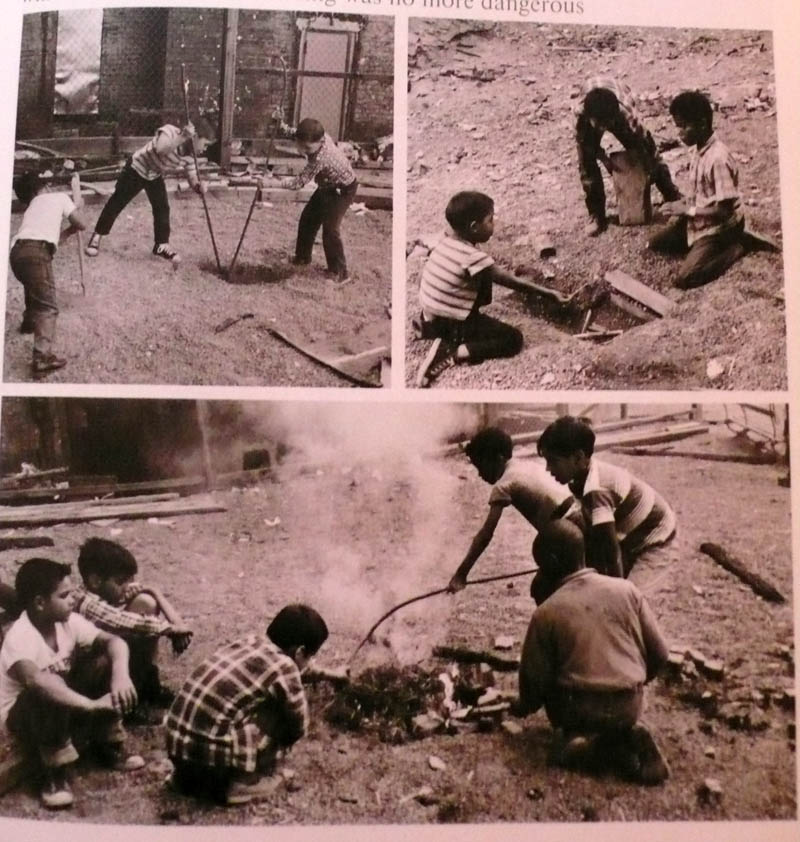 photo credit: Play and Playgrounds By Jeannette Galambos Stone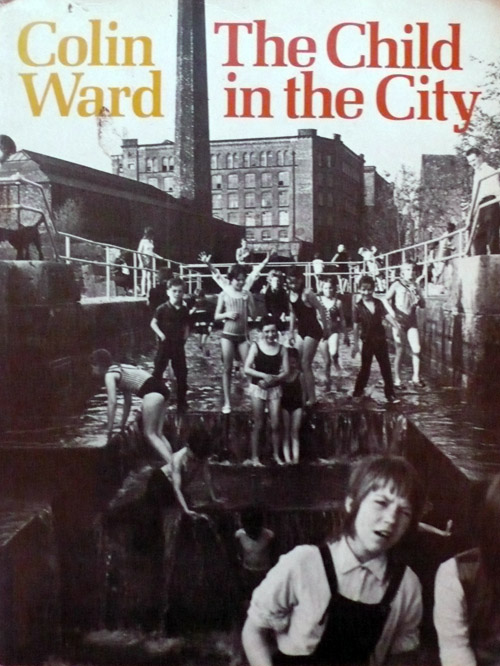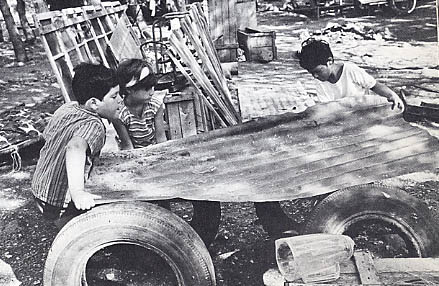 Adventure Playgrounds(also known as junk playgrounds and work yards) are one of the most intriguing examples of malleable, participatory spaces that engage children, but they are disappearing every year and now in the US they are almost extinct.
The premise of adventure playgrounds is that they "are places where children can create and modify their environments rather than relying on rigid equipment that only serves a limit set of programmed purposes." (Web Urbanist, Nov. 2007) In most adventure playgrounds there are no adults allowed, except the playground's play coordinator/ care taker / helper-of-many, whose job is solely to facilitate the space for the children to do as they please.

Adventure playgrounds started mostly as small, community based explorations, which later grew to become substantial, politically driven entities that encouraged children to do build and envision their own playgrounds. The best account of adventure playground history is written by artist Nils Norman in his book An architecture of play: a survey of London's adventure playgrounds.
For more on the background of Adventure playgrounds, read Nils' online article for cityprojects.org , "Pockets of Disorder: The history of Adventure Play" which outlines the history for more eloquently then can be written here.
Within adventure playgrounds one can see children participating in seemingly dangerous, dirty or disgusting activities with almost idealistic communal interaction. This adoption of hazard into play and architecture gives room for adventure playgrounds to fully develop a dynamic sensibility towards space. If anything, an adventure playground gives a child a chance to be and obtain the same set of relational sensibilities that the playground itself exudes. Through this intersect, the impossible becomes drastically more obtainable and more understandable. The limits of one's own abilities become the impossible's only defense.
Modern versions of adventure playgrounds are rare, and in fact, may not be as plausible as they once were. It is very difficult now to advocate for adventure playgrounds which must combat the laws and overcome cultural prejudice against children's right to individual personhood.
In the US, the Berkeley Adventure Playground is one of the only remaining playgrounds of this kind in the country. In London and places around Europe they are still active, though in various states of decay and change.