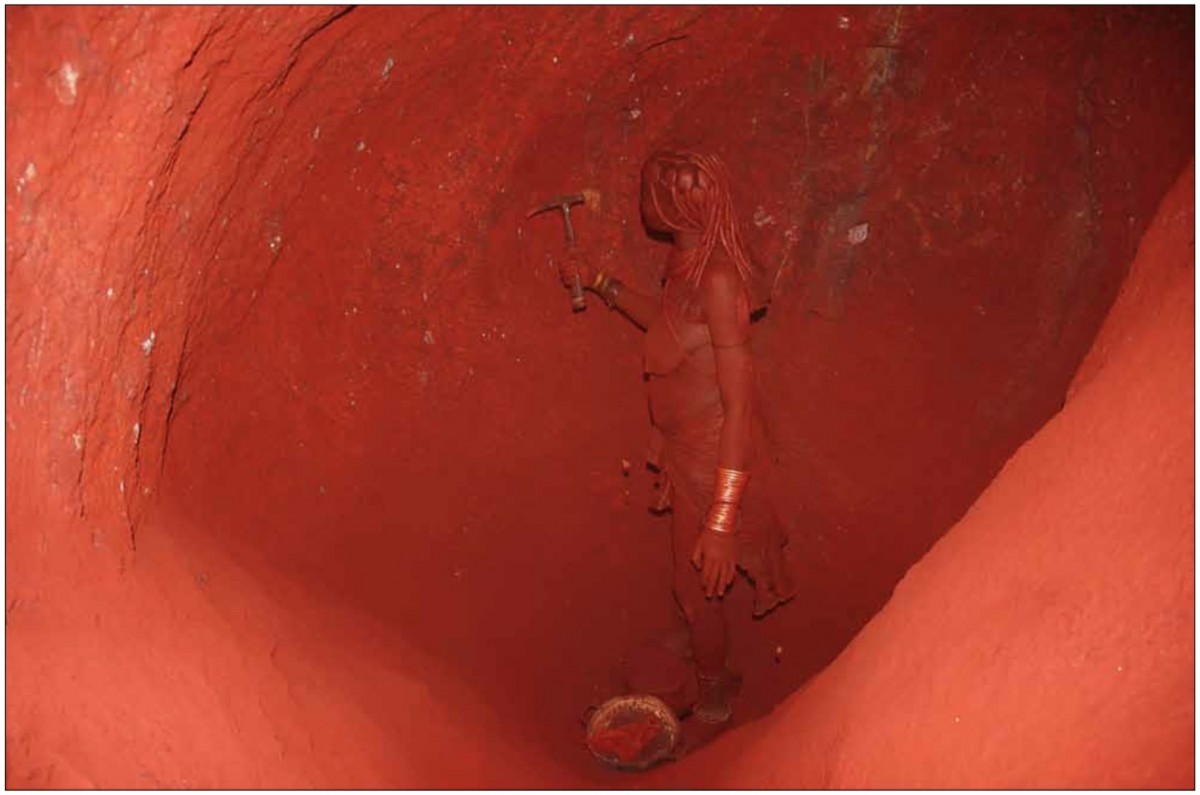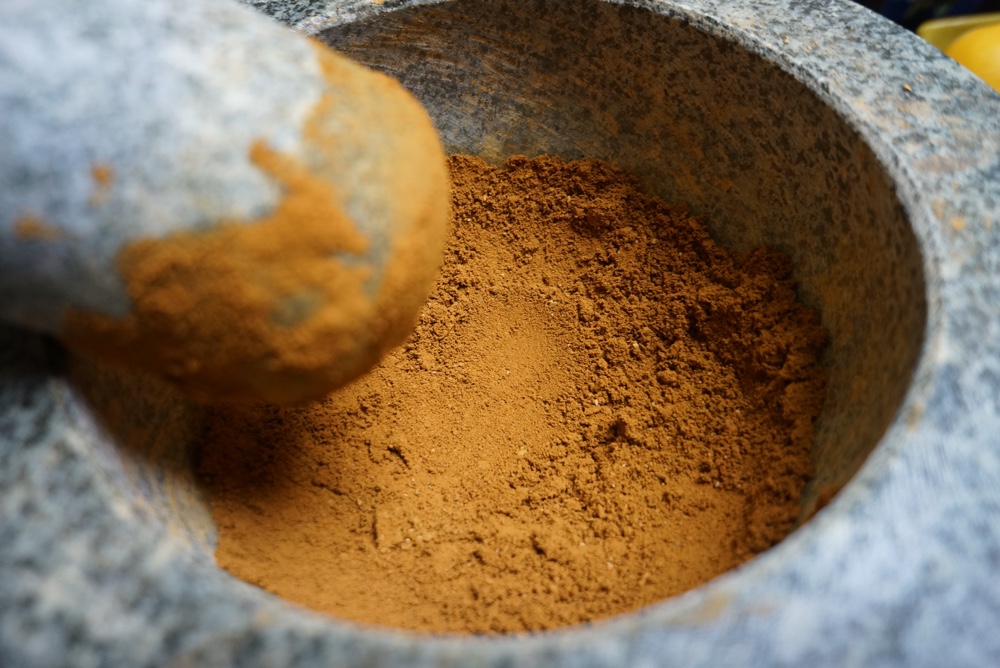 WHAT IS OCHRE?
Ochre are minerals containing the presence of iron and oxygen, generally iron oxides and hydroxides. These minerals leave a colored mark or trace, specific to their elemental structure and trace elements. When crushed up they create mineral powder, aka pigment. 
As a color term, ochre means "yellow, light" from Greek, khros. 
As a material term, ochre means mineral containing iron and oxygen that produce an experience of color.
WHY OCHRE PIGMENTS?
Ochres are common, accessible, medicinal, inspiring and of deep origin. Human use of ochre, especially red and black ochre, dates back at least 170,000 years in South Africa, at the dawn of humanity.
We believe ochres –iron-based clay, soil, rocks– are a key technology involved in the transformation of human life, as well as the life of our earliest microbial ancestors. Studying iron-oxide on multivalent levels, and through visual use of color and aesthetic language, provides paths to learn more about these unique processes of transformation.
WHAT IS AN EARTH PIGMENT?
Pigments are finely crushed stones, dirt, soil that create powder that can be distributed in a liquid, binder, vehicle or medium, as material color for a number of applications.
Mineral or earth pigments are made of crushed up geologic material. This is also called soil forming.
Ochre pigments, again, are subset of mineral/geologic pigments, and contain a primary presence of iron and oxygen.
Organic pigments are made of biological material such as plants, animals and insects.
Both geologic (inorganic) and biological (organic) pigments are 'natural' pigments, but so are toxic 'natural mineral pigments' such as red-orange realgar (arsenic sulfide). So you can have a 'natural pigment' that has a damaging impact on the human organism. And, just for fun further weirdness, you can also have an 'inorganic pigment' that is made entirely as a product of biological process, for example calcium carbonates created by shells of dead creatures.
Stone, dirt, soil, rocks and minerals operate on geological time scales – meaning, they influence and work amongst larger elemental cycles (Nitrogen, Carbon, Phosphorus, etc.) in a 'slow' way. Many stones capable of producing colored pigment are millions of years old, created alongside gouges, folds and eruptive thrusts of Earth's iron core. Some mineral pigments are only a few thousand, or a few hundred, years old, made through rapid mineralization of plants, animals, trees and synthetic chemical processes.
COMMERCIAL VS. WILD PIGMENTS
The primary difference between commercial and wild pigments are repeatability and scale.
In order to have a marketable pigment, commercial color supplies are mined from particular deep mines or sources. Then the material is mechanically ground, weighed, measured and combined in particular proportions, to generally create a repeatable, uniform pigment. Beyond uniformity, there must be enough sustained material to continue generating pigment that meets demand.
Subtle wisdom and magic is lost in that process, but larger distribution and availability are gained. Repeatable color sacrifices particulars offered by each stone, but gives global access to mineral colors found in large supply only in particular parts of the world.
Wild pigments showcase the integrated uniqueness of place. As well, it presents pigment and color in their natural context and teaches site-specific wisdom. For example: there are hardly ever pigment foraging sites where only a single color is to be found. The idea of a 'palette' is very much born of individual pigment foraging sites inherently producing combinations of color.
There are certain groups of knowledge-keepers that are aware of localized mineral pigment deposits — though not all of them carry a knowledge of pigment production from these minerals. Geologists, hydrogeologists, and mineralogists (minerals), soil scientists (dirt/soil layers), miners (minerals and tailings) construction-foundation-ditch diggers (soil deposits), ceramicists (clay), and archeologists (historical sources) are the primary groups of people who carry aspects of wild pigment knowledge.